10th March 2020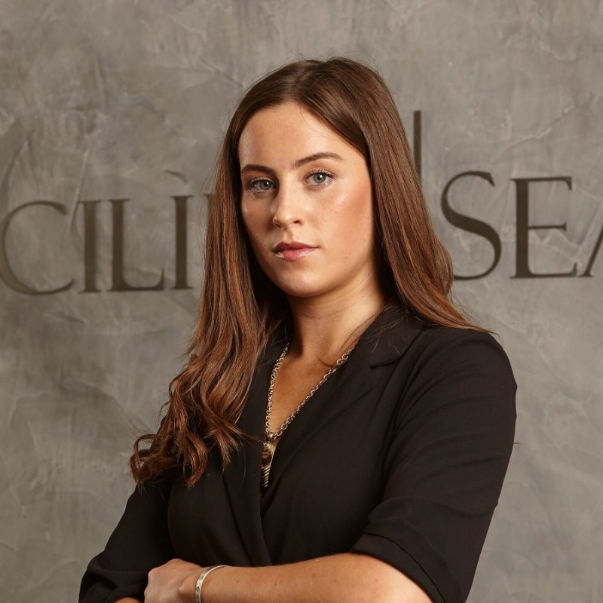 "The most courageous act is to think for yourself. Aloud."
What does International Women's Day mean to you?
To me, International Women's Day is more than a hashtag.
International Women's Day means reinvesting into women's stories, women's voice. Perhaps most importantly, IWD is an effort to understand what it means when we talk about 'women's history', and to reposition this discussion as one which is in line with male history.
International Women's Day means recognition of mothers, grandmothers, sisters, female colleagues and friends. But not only recognition, representation.
International Women's Day teaches young men and women of women's equally important place in history, and acts as a vehicle to address the importance of social, political and economic equality.
What do you think International Women's Day should mean for Concilium Search?
IWD is not only a celebration of women, but also an opportunity to educate and inform organisations of how to best confront unaddressed inequalities. IWD prompts a conversation that focuses on how we can continue building environments of recognition and support.
IWD should cement an environment in which every female employee understands her place and worth, and to know that she has the support of her male counterparts.
What inspires you each day?
I am fortunate enough to have been brought up surrounded by strong, independent women who have encouraged me to aspire to more. The stories of my sisters venturing to opposite ends of the world to pursue their ambitions, the stories of my grandmother's relentless work ethic, my friends' demands to be heard; these are the stories that inspire me to persist. I am motivated at work to always push my boundaries and apply the resilience that I see in so many of my female role models.
During your time at Concilium, what's an accomplishment you are proud of?
Since becoming a part of Concilium, I am undoubtedly most proud of achieving the Associate of the Year award. Despite being an entirely surreal experience, I can now look back and take pride in being chosen for this award.
How do you think the women at Concilium empower each other?
Women at Concilium share commonalities; their drive and resilience to succeed. This common goal sees women at Concilium encouraging and inspiring each other.
In an environment of healthy, supported competition, women at Concilium push themselves, and each other, toward achieving success. This means that as female employees, we are working to be strong and positive representations for any young graduate who questions whether this would be the right choice or environment for her. Concilium women champion female presence in business and collectively believe that we should always aspire to more.
Reflections from your manager – Tom Moore
Charlotte is one of the most ambitious and determined people I have had the privilege of managing.
Since Charlotte joined Concilium in August last year, she has taken everything in her stride going above and beyond want is asked of her – this has resulted in breaking records, winning company awards and receiving extra responsibility.
You can rely on Charlotte to put her hand up when you need someone to step up, as well as being the last person on the desk throughout the week.
She has the ability to see the bigger picture at all times, there is no doubt that with her mindset and talent Charlotte will rise to the top, taking people with her along the way.
Post a Comment
Thank you for joining the conversation. All comments are moderated before publication, so it might be a few hours before your reply appears here.