6th March 2020
I look across our business and one of the proudest achievements must be our gender diversity. In an industry that is so male dominated and being the father of a beautifully headstrong teenage daughter, it important for me to reinforce the fact that there should never be a glass ceiling for any women to break that a man would not also have to. I will not be content at Concilium until we have some more female Partners to compliment Lucinda Denney's ever ascending star and I am confident that the cluster of ambitious women earmarked will make the successful transition as soon as the opportunity arises!
Maduka Okeke, CEO
Rosa Parks
As it is Women's day I would like to highlight Rosa Parks, an American activist, best known for her Montgomery Bus 'sit down protest'. She took a seat on a bus at a time when people of colour were not allowed to sit on seats and in doing so, made a stand against racism at a time when the consequences were often deadly. Her protest was the catalyst for incremental change and her bravery inspires me to this day.
Maduka Okeke
Susan Solomon
Susan is a leader in the field of atmospheric chemistry, who pioneered the theory and explanation of how holes in the ozone layer are formed. This was ground-breaking evidence of CFCs (used in aerosols and refrigerants) which is essential for climate change, a global issue. She inspires me, because not only was she a dedicated scientist with revolutionary work, but she contributed to brining awareness of climate change to the public eye, which in the 2010 was only recognised by scientists.
Hannah Myatt
Mary Seacole
Mary Seacole was a British-Jamaican businesswoman and nurse and was the founder of the 'British Hotel' during the Crimean War. She was refused by the War Office to assist in the war but travelled independently to establish her 'hotel' and tend of the battlefield wounded. She inspires me, because not only was she forgotten about for almost a century after her death but is now finally recognised for her contributions, and as a result, a statue was erected outside St. Thomas' Hospital in 2016 describing her as a 'pioneer nurse'.
Helen Thurtle
Janice Bryant Howroyd
"Never compromise who you are personally to become who you wish to be professionally".
There are so many I could choose! From Toni Morrison, Maya Angelou & Zadie Smith in the literary arena to Serena Williams in the sporting world! I've just finished reading Janice Bryant Howroyd's "Acting Up" after a long time following her & based on where I'm located at the moment, I would say she is a huge heroine of my mine. Successful, intelligent, innovative and future thinking. Not only has she built an enviable track record as the founder of a $1bn global recruitment company but she has also influenced policies relating to the business world within the most powerful & iconic political offices in the world. A true pioneer & inspiration!
Richard Ogbogbo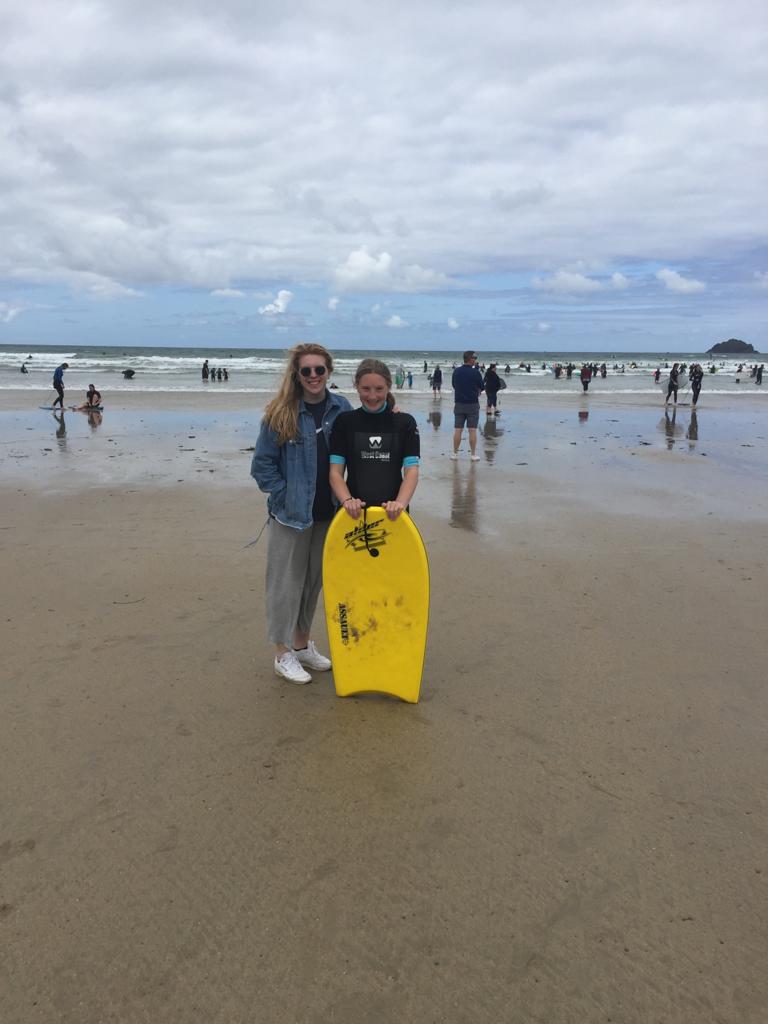 Evie Bensley
My little sister inspires me due to her discipline and motivation. She's only 15 but I've never come across someone with a work ethic like hers. She'll chose to study over play to make sure she's the best at all she does (except for Maths). Equally she's never been the most confident but through continuously pushing herself, I'm starting to see this grow too. I know she's going to be successful in life, whatever she chooses to do.
Amy Bensley
Mary, Queen of Scots
"In my end is my beginning"
An inspiration of mine is Mary, Queen of Scots, acceded to the throne at just six days old, becoming queen consort in France, yet being told she would not make a worthy queen due to her gender and her religious beliefs. Her legacy comes hundreds of years after her death, but still a powerful one. Her reputation shows traditional female disempowerment and sorrow through the exclusion of women from political life, but Mary did not stand for herself but for her female leaders, pushing for right to rule over her country and fighting for the freedom to practice her own religion.
Jenna Waterman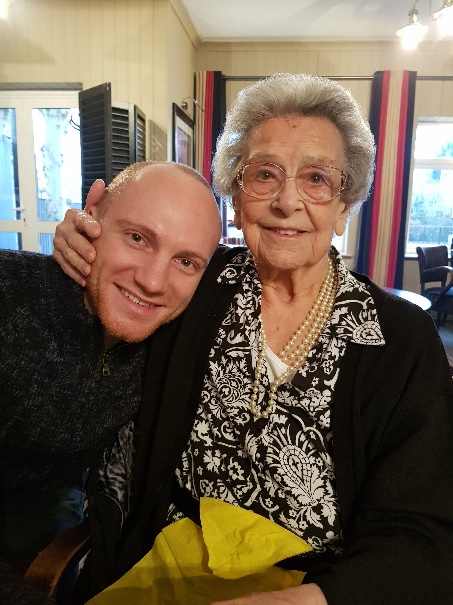 Jean Shaw
"Behave yourself"
I would have to say I gained my greatest inspiration (male or female in fact) from my Grandma, Jean Shaw; humble, dignified, passionate and fiercely independent. I learned so much from her over the years I was fortunate enough to know her but nothing more so than the value of integrity – being honest and mirroring your thoughts with your actions, even when it is not the easiest path to follow. Neatly summarised by her simple parting phrase saved exclusively for me, "Behave Yourself". Something that (all be it tongue in cheek) was repeated on countless occasions and now forever etched in my memory.
Richard Walker-Taylor
Ellie Simmonds
"You only live once and you need to enjoy life, to go out and achieve whatever you want to do"
Ellie Simmonds, OBE is a British Paralympian swimmer, she came to national attention when she competed in the 2008 Summer Paralympics in Beijing, winning two gold medals for Great Britain as the youngest member of the team, at the age of 13. Despite Ellie having to face both physical and emotional challenges, she still managed to have a very successful career. Ellie inspires me because it shows me that things aren't always going to be easy but giving up is not the answer. You will succeed in what you put your mind to.
Anna-Louise Brysland
Simone de Beauvoir
"I am too intelligent, too demanding, and too resourceful for anyone to be able to take charge of me entirely. No one knows me or loves me completely. I have only myself"
One of the women that inspire me is Simone de Beauvoir, who was a French writer, intellectual, philosopher, political activist and feminist. She was a strong woman and believed in the self-determination of women. In order to be successful and pursue her targets, a woman should not be dependent on others (especially on men!).
Erika Faieta
Marie Curie
"Life is not easy for any of us. But what of that? We must have perseverance and above all confidence in ourselves. We must believe that we are gifted for something and that this thing must be attained."
Marie Curie was the first women to win a Nobel peace prize and is still the only person to win it twice in two different fields. To do this now would be an incredible achievement, however Marie Curie did it during a time where she was denied access to further education in her native Poland because she was a woman.
Therefore, she had to educate herself and had to save enough money in order to move to France and continue her studies. Marie Curie is inspirational to me in the lessons of self-improvement, perseverance and overcoming adversity, nothing was handed to her and despite all the obstacles in her way she became a pioneering scientist. She has influenced generations of men and women to want to work in Science; many of whom we're working with today in our pursuit of recruiting talented individuals across the Life Science industry.
Theo Laycock-van Spyk
Post a Comment
Thank you for joining the conversation. All comments are moderated before publication, so it might be a few hours before your reply appears here.