9th March 2020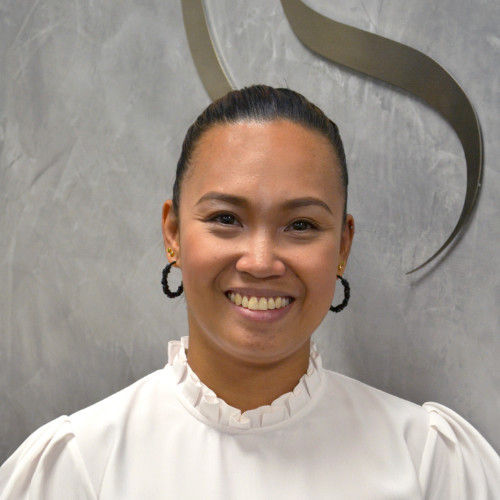 Credit Control Manager 
"Opportunities don't just appear, you have to create them and look for them. If you want something to happen or change, you have to make an effort and work for it." 
What does International Women's Day mean to you? 
International Women's day is a day to celebrate the success and to empower the women in the business world. 
What do you think International Women's Day should mean for Concilium Search? 
Anywhere you go, there will always be an old-fashioned mindset suggesting that men are more capable than women, so now we need to ensure that that mindset changes. Women have and always will be just as good as men, including in heavily male dominated professions. There are women who can work a full-time job while being a capable single mother, and it's stories like these that prove that women should be valued and regarded as equals to men.  
International Women's day is a day for us as a company to show that we value the strength, abilities and the contributions of the women at Concilium. 
What inspires you each day? 
My family inspire me every day, especially my children, it is because of them that I have the motivation to succeed.  
I enjoy the work I do; it is my biggest strength. The challenges I face on a daily basis give me the motivation to ensure I find the best strategies to be efficient and improve my work outputs. I am motivated to hit personal targets and to continue to contribute to the growth of the business. 
During your time at Concilium, what's an accomplishment you are proud of? 
I am proud to say that I have been able to change the dynamics of credit control and more specifically, the collections to ensure a smooth and consistent process. I have managed to build awareness with the consultants which has made the process a lot easier and more efficient; and it is because of work like this that I am continuously thinking of ways to improve. All of this ultimately led to being promoted to Credit Control Manager. 
How do you think the women at Concilium empower each other? 
You cannot empower another person before you have learnt empower yourself, you must build that confidence first, then you will be able to positively influence other people. In Concilium there is a lot of support across all departments, there is always someone on hand to help when you need it. We are able to set a good example to other women by sharing experiences and best practices on how to do your job effectively.   
Reflections from your manager – Richard Holloway 
Lhoujerra has been an absolute Godsend to our team. Before her start, credit control was mainly managed by the rest of the finance. With her addition as Credit Control Manager, we have installed a very robust credit control process which has been efficient and effective. 
Lhoujerra's strong presence has ensured the quality of our credit control process (and general finance process); her insights have been extremely significant. 
From a personal perspective, Lhoujerra is an absolute pleasure to work with. She always gives 100% in the office. She provides a strong positive contribution to the ethos of both the finance team and Concilium Search Limited as a whole. 
Post a Comment
Thank you for joining the conversation. All comments are moderated before publication, so it might be a few hours before your reply appears here.