13th March 2020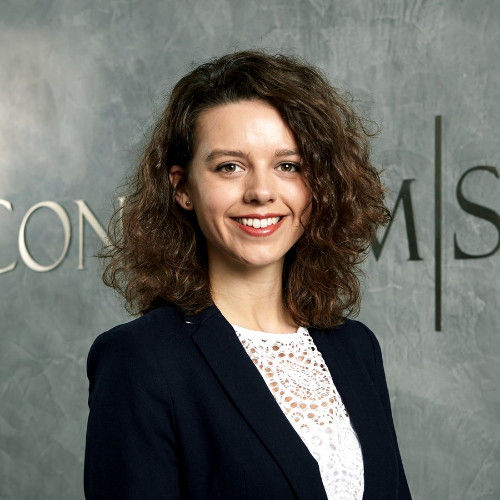 "Be aware of the advantage of having divergent voices at the table"
What does International Women's Day mean to you?
It is a day of celebrating the achievements of women and girls, and celebrating equality, but also recognising the need for continued efforts towards equality. It is also a day to identify that there are still inequalities in both the workplace and personal life, and it gives us time to think about what we can do to fix that gap. I hope for a day where we no longer need an International Women's day.
What do you think International Women's Day should mean for Concilium Search?
The recruitment industry is historically male dominated, therefore, IWD should mean recognising the successes of females in this sector. It should be a day where we challenge some of the assumptions that have developed around women in this sector and the misconception that women must act more like men in order to be successful. It should be a day to ensure we are creating a workplace where both men and women feel comfortable and encouraged to be the best they can be, regardless of their gender.

One thing that makes me proud of working at Concilium Search is that the company is very good at cultivating an equal playing field for both men and women to progress and move up within the company; individuals aren't promoted based on their gender, but instead on their accomplishments.
What inspires you each day?
The Operations team that I manage; seeing a group of young women do such an incredible job on a day to day basis while they develop at the early stages of their career makes me incredibly proud. They each have a vital role to play in the day to day successes of Concilium Search.
During your time at Concilium, what's an accomplishment you are proud of?
Being the highest billing first- and second-year consultant (male or female), making partner faster than anyone in the company (male or female), leading a super successful Operations team and being a role model for other women in the company all make me incredibly proud!
How do you think the women at Concilium empower each other?
By being a support system for one another and assisting each other through the ups and downs of life as a recruiter, and by finding opportunities to collaborate and learn from one another.
Reflections from your manager – Richard Walker-Taylor
Lucinda joined Concilium in the summer of 2017 after the completion of her studies in the US. Anticipation was high ahead of her arrival following a memorable interview with the team earlier that year.
I vividly remember a haphazard first meeting in amongst a busy morning for her, before flying back to University that same afternoon (a few months' worth of luggage in tow). Alongside her assured personality and enviable educational track record on display, it was her passion for craft beer and pandas that strangely stood out most in my mind. Naturally, this culminated in an almost immediate job offer and a request made (by me) to Maduka for her to join our Permanent Search, Life Science team - all of which was fortunately accepted.
Living up to and above those initial expectations, Lucinda has been a force to be reckoned with during her career at Concilium. Diving into every challenge that comes her way with passion and gusto, Lucinda's strong work ethic and desire for constant learning & self-development has directly resulted in unparalleled professional success. On top of becoming (and continuing to be) one of our most accomplished consultants in Concilium's 5 year history from a financial standpoint, Lucinda has also assumed responsibility for our ever growing operations team - undertaking her CIPD Level 5 qualification amongst everything else.
Externally, clients and candidates consistently feedback with an endless list of superlatives when describing her level of service. Internally, Lucinda is a role model to all (from new Associates to seasoned Partners) who have had the pleasure of working alongside her; justified by her rapid ascent to Partner status within the business in record time.
Speaking on behalf of our entire team, we are all proud of what she has achieved and excited for what the future has to hold.
Post a Comment
Thank you for joining the conversation. All comments are moderated before publication, so it might be a few hours before your reply appears here.