25th April 2018
With the new regulations coming in on the 25th May, GDPR is one of the hottest topics of conversation amongst IT professionals and businesses right now. However, these new regulations have exposed a shortfall in data and cloud security skills across a large percentage of UK organisations.
This lack of data and cloud security skills not only puts UK companies at risk, but also increases threats from cyber criminals. With an estimated 88% of businesses moving towards becoming reliant on the cloud, cyber security is more essential than ever to safeguard critical and confidential information.
Despite this, there appears to be a shortage of cyber security talent across the country – an ominous sign given that over 3.5 million cyber security jobs are set to open by 2021.
Considering the demand for this skillset is due to rise dramatically over the next 5 years, there are major concerns that the UK does not have the personnel to meet this demand. UK companies are currently investing less, compared to European counterparts, in upskilling staff. By 2022, there are expected to be around 1.8 million unfilled cyber security roles globally, highlighting the need for companies to act fast in combatting this issue immediately.
It is imperative that businesses begin to look at the strategy to tackle the gap in the cyber security market. There are two options here; firstly, companies can look to train existing members or staff, and secondly look at recruiting to fill this gap. Doing both of these options is likely to produce the best results for businesses.
As the concern around cyber security has increased so rapidly, many businesses have neglected to think of the hiring and training strategy in this area. Businesses who have put an emphasis on this will find themselves with an advantage over their competitors.
Cyber Security is, without a doubt, a booming sector within IT, therefore we would encourage both graduates and established professionals to choose this specialism.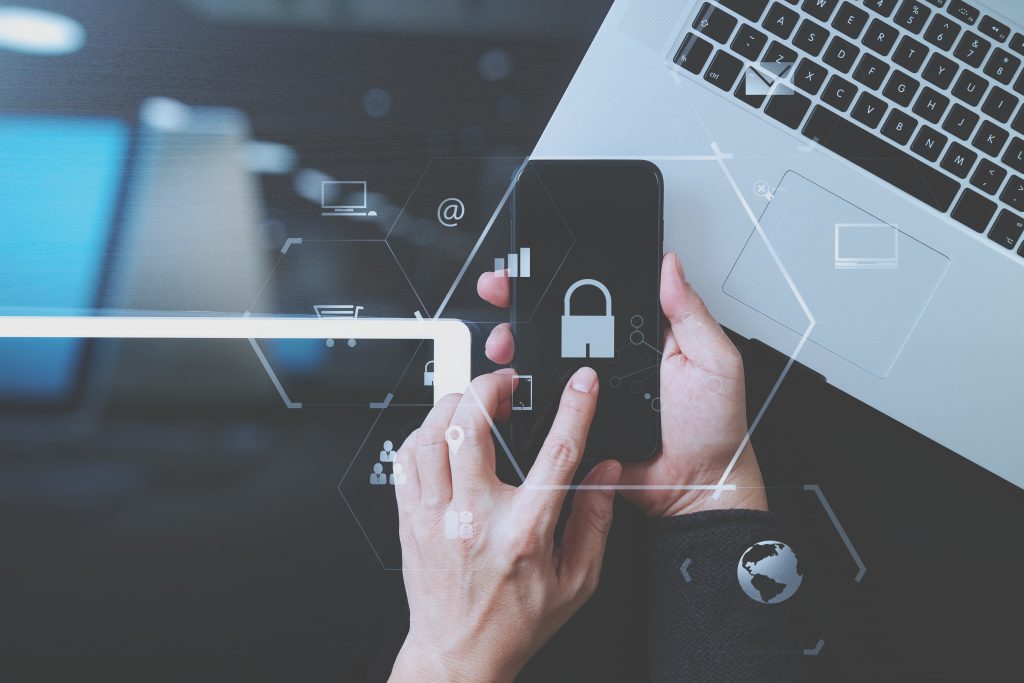 The number of roles within cyber security over the last 12 months has increased in response to the increasing threats and regulations, and numbers are set to increase further moving forward. BT recently announced that they're setting up 120 new apprenticeships and jobs in this sector across the South West – just one example of how large enterprises are looking to set themselves up against cyber risk.
Alongside this, a £13.5million Cyber Security centre is due to be set up in Queen Elizabeth's Olympic Park, with the Government estimating that this should lead to the creation of around 2,000 jobs in Cyber Security. The new centre, run by Plexal, comes as part of the Government's five-year, £1.9 billion investment plan to keep the UK safe online. CEO and Founder of Plexal, Claire Cockerton, stated "Our future international standing as a world-leading digitally enabled economy depends on a robust and forward thinking cyber security sector."
Through this scheme, the Government is dedicating more time to working with both start-ups and established firms to try and overcome security challenges, as they join the bid to help fight this growing national concern.
In the digital age we live in, companies simply cannot afford to be complacent and partnering with trusted advisors and industry experts is essential for receiving the right support in this area. Further neglect could mean companies missing out on top Cyber Security professionals, in an already deficient market for highly qualified Consultants.
At Concilium we are always looking to keep ahead of the market, and are regularly in contact with leading Cyber Security professionals. This enables us to gain insight into market trends, advising our partners on strategies they could implement to gain an edge over their competitors, and providing them with Consultants to meet niche demands.
Through our extensive network of Cyber Security professionals, both in the UK and Europe wide, which has been built up over a number of years, we are able to offer top percentile candidates to our clients, and would be happy to accommodate the needs of more companies out there.
The importance of being proactive and reactive with Cyber Security could not be more critical at this time.
Post a Comment
Thank you for joining the conversation. All comments are moderated before publication, so it might be a few hours before your reply appears here.