20th December 2018
2018 has been an exceptional year for us at Concilium Search. With our highest turnover and graduate intake to date, the year has been nothing short of eventful. And with our business expanding overseas, we have enjoyed celebrating our successes in our London, New York and Amsterdam offices this year.
Let's take a look over our biggest year to date…
January

We kicked off a year of great blog interviews with social entrepreneur, political commentator and activist, Kenny Imafidon. Campaigning for social rights and acting as a Trustee for domestic abuse charity S.W.I.M (Strength With In Me).
February
We celebrated 100 years of suffrage, the first of many occasions in which we enjoyed celebrating the exceptional calibre of females we have here at Concilium.

March
Chief of Staff Emilia Gladhaug flew to Munich with Marketing Consultant Alice Bodill-Maher to attend one of the largest Marketing exhibitions in the world: SMX Munich.
April
Our CEO Maduka Okeke confirmed the office space for Amsterdam.
We proudly sponsored The Inspire Tour with global public speaker and social rights activist Jeremiah Emmanuel – motivating hundreds of students to understand the importance of self-belief, overcoming adversity and always striving for success.
May
Corporate Social Responsibility was at the forefront
Mental Health Awareness Week: we worked to understand the effects of workplace stress on mental health and what we could do to help others reduce workplace stress.
Managing Partner, Richard Walker-Taylor, headed back to his old stomping ground to give a business talk to the students of the Merchant Taylors School. Inspiring one student enough to apply for an Internship with us.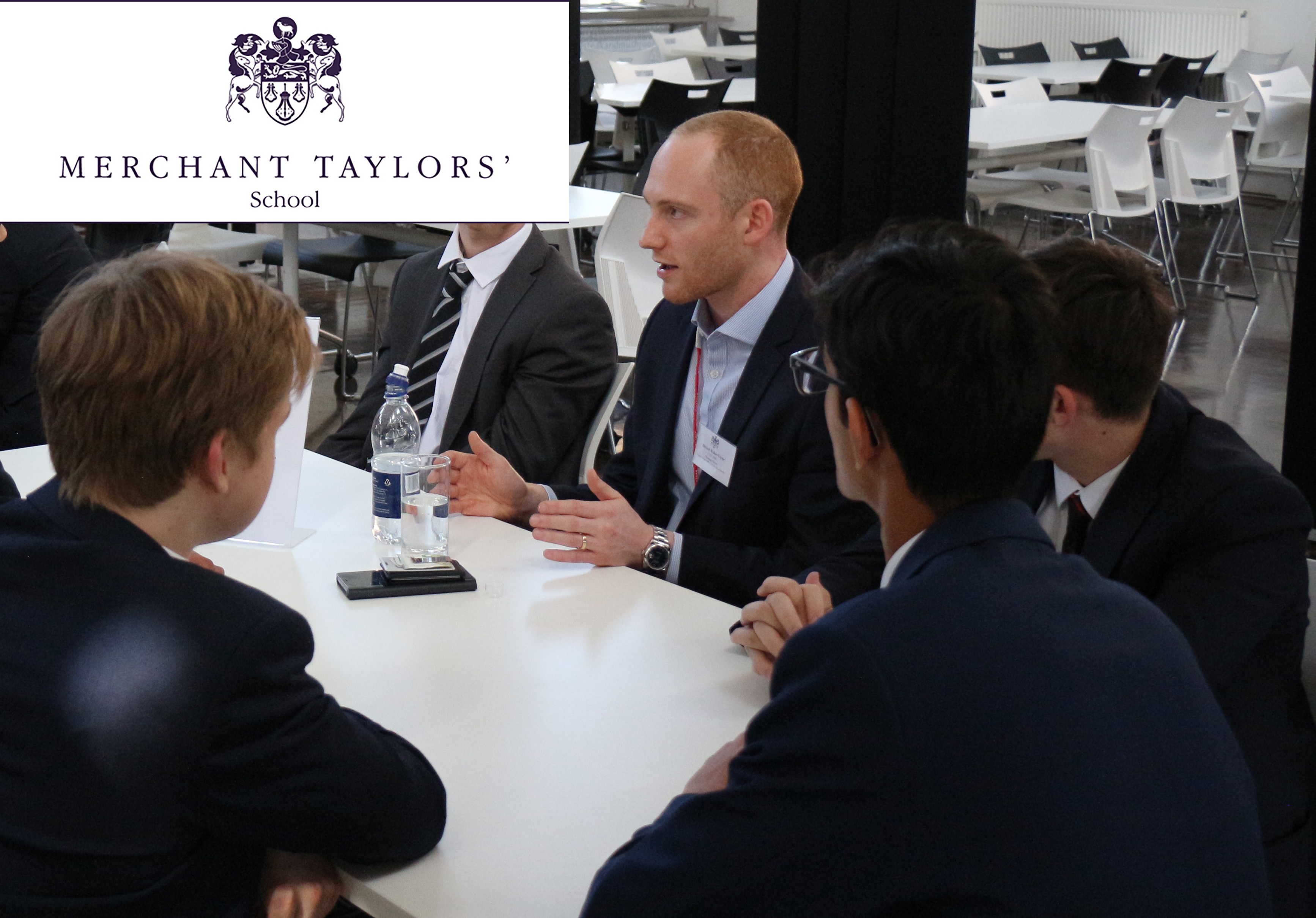 We were shortlisted for our first award: Best Temporary Consultant with Global Recruiter.
Partners travelled to New York to put things in motion for the new office opening.
June
The Under 9's Football team we sponsor, The Selsdon Eagles, won the South East England Tandridge Gold Cup – following a whole cup run undefeated.
Partner/Country Manager Kevin Ross and Senior Consultant David Potter flew out to Amsterdam ahead of their impending move to choose their new apartments – with the help of Chief of Staff Emilia Gladhaug.
July
The Partners flew to Copenhagen to celebrate their successes and achievements so far.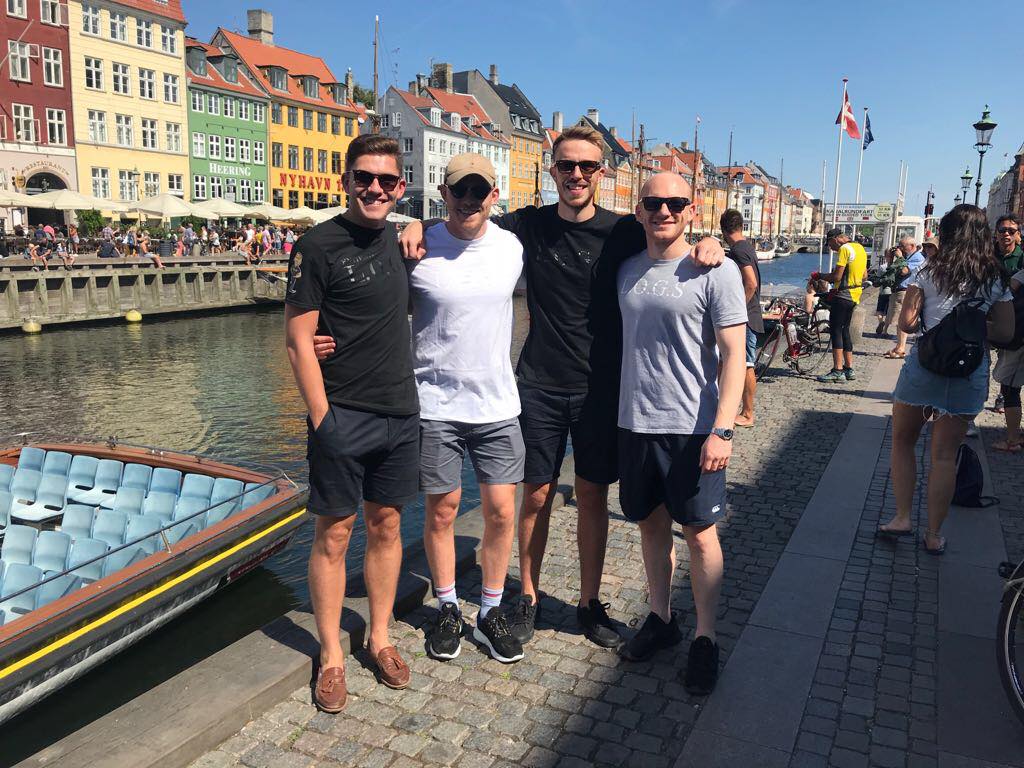 We opened our first international office in New York. Sending Senior Partners Daniel Jeffery, Oliver Harrison and Samuel Deane to head up our USA HQ (currently excelling above and beyond our expectations in their first six months).
August
Our first interns: Kabir Mandair and Alexandra Toma joined our Concilium team.
The class of 2018 started – possessing some of our most exceptional Graduates to date.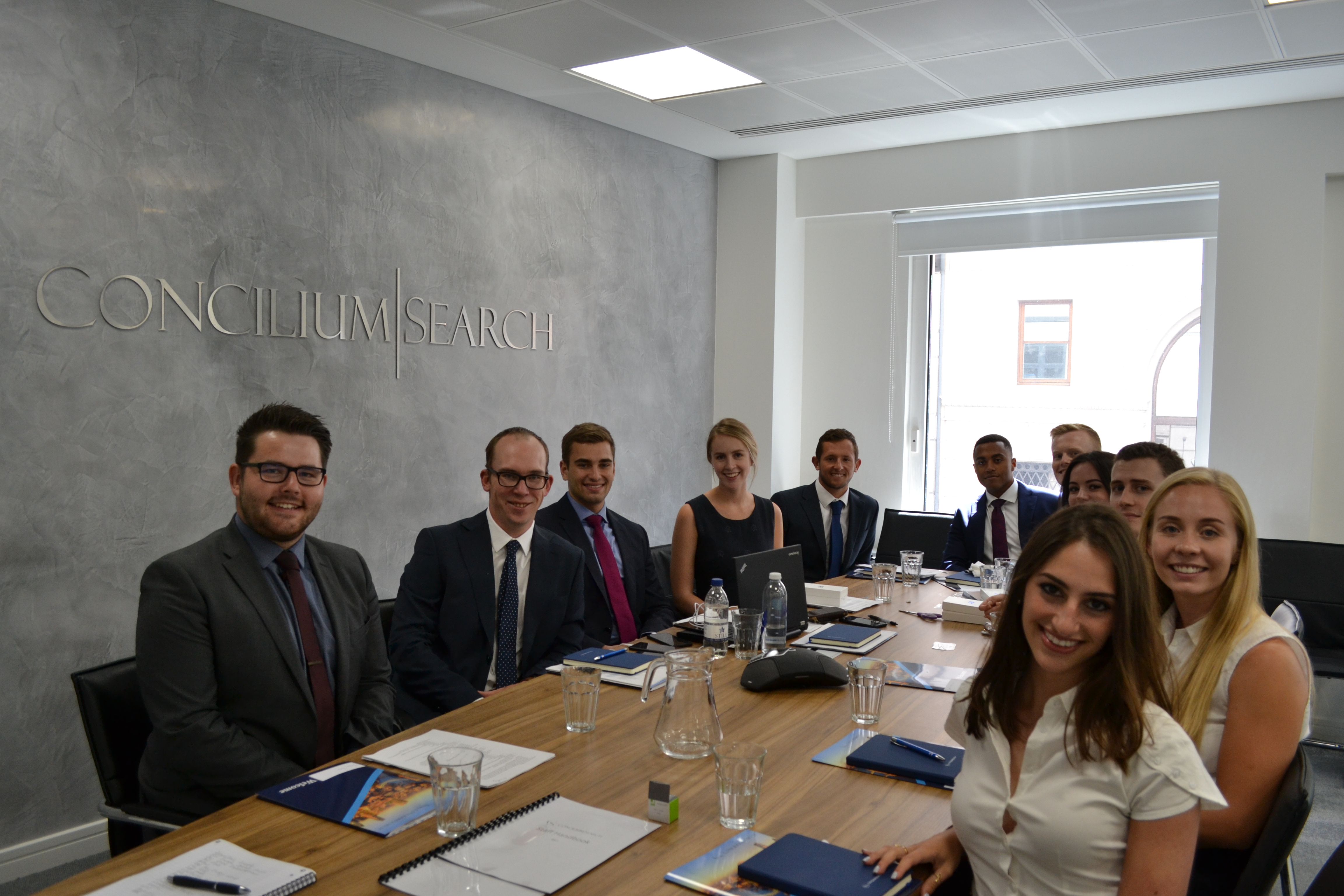 We had our mid-year reviews and congratulations were in order for everyone who was promoted!
Associate -> Consultant: Aaron Shamji, Carlin Debrah, Christopher Collins, Corby Kuffour, Helen Thurtle, Joshua Jarvis, Liam Smith, Lucinda Denney, Rudolph Obeng-Asare
Back Office: Alice Bodill-Maher
Partner -> Senior Partner: Daniel Jeffery, Oliver Harrison and Samuel Deane
We hit a milestone – first month at £500,000!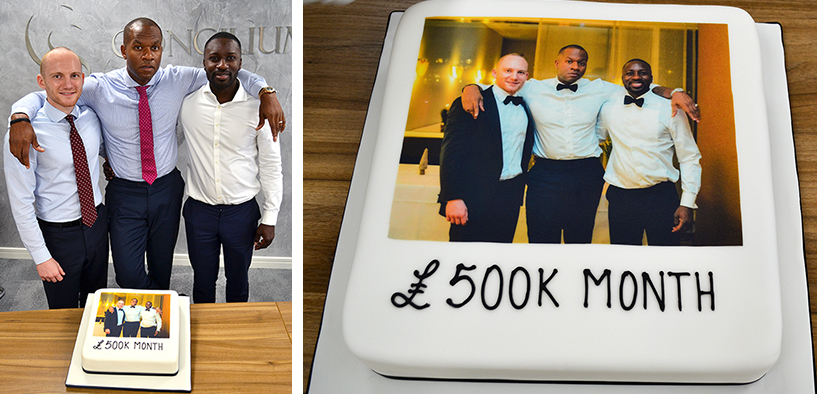 September
Consultant, Helen Thurtle, had her Scientific paper on how accurately an individual's age can be predicted through the sequencing and analysis of DNA extracted from different body fluids published in Forensic Science International: Genetics.
We got shortlisted for the IRP awards: Best Company to Work For category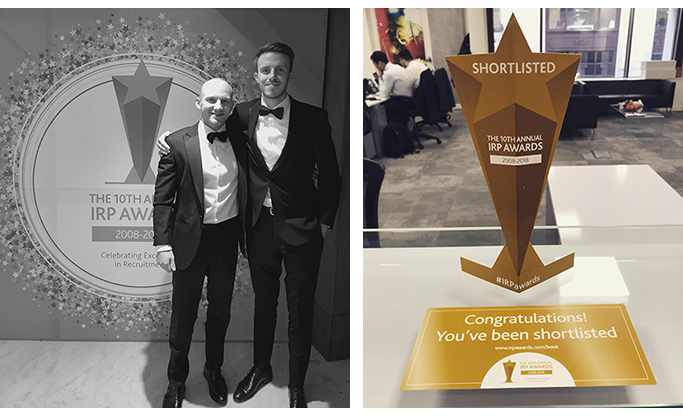 We were recognised by Executive Grapevine as one of the Top 20 Executive Search firms and in the Top 5 for Pharmaceutical Executive Search.
October
10 brave Consultants took on Tough Mudder in aid of raising money for homelessness charity Beam. Smashing our original fundraising target and proudly becoming Beam's highest ever corporate fundraiser.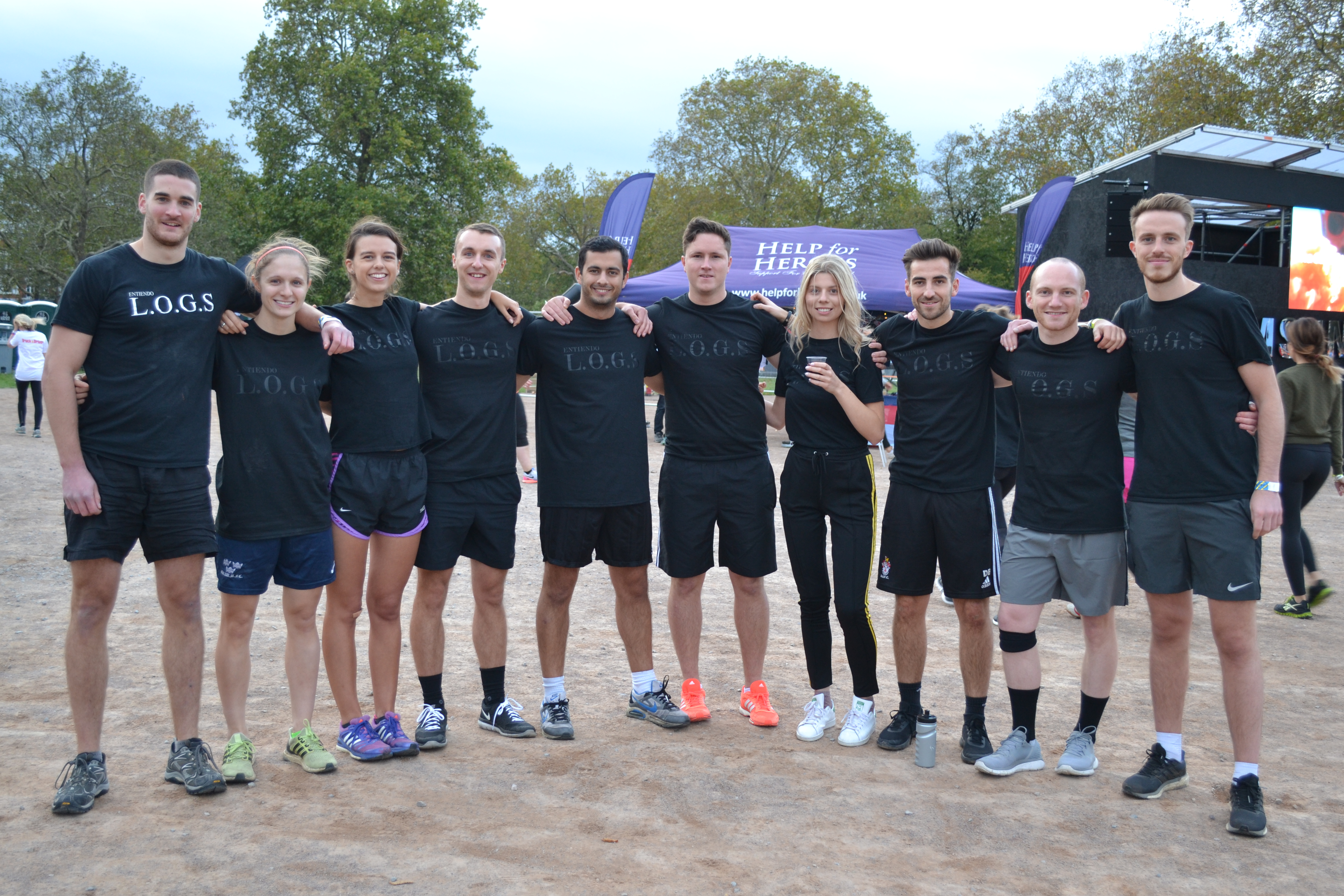 Trip to NYC for our Partner trackers to surprise our Senior Partners heading up the New York office.
We started the first leg of our University tour, sending Global Talent Manager, Lea Weber, and Consultants/Partners Adam Moore, Helen Thurtle and Kevin Ross to top UK Universities University of Birmingham, University of Bristol, University of Cambridge, University of East Anglia and University of Warwick.
November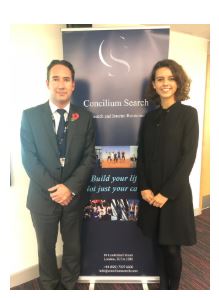 December

A year filled with overall progression and focus saw the business grow internationally whilst traversing over challenges like minor bumps:-Their Dreams, Our Reality…
Post a Comment
Thank you for joining the conversation. All comments are moderated before publication, so it might be a few hours before your reply appears here.