29th November 2018
"Each University represented an opportunity to discuss what life at Concilium Search involves and the incredible opportunities facing a graduate who is interested in a career with us."
October was a busy month for us as we toured the country searching for the next generation of Concilium Associates.
Office Manager Emilia Gladhaug organised this year's trips to University of Birmingham, University of Warwick, University of Bristol, University of Cambridge and University of East Anglia with Talent Manager Lea Weber and Consultants Adam Moore, Helen Thurtle and Kevin Ross attending as the representatives for Concilium Search.
We sat down with Lea, Adam and Kevin to hear their insights.
Lea Weber, Global Talent Manager
The first University we went to gave us a flying start and was a great way to get settled into the next two weeks of University fairs. With a well organised event and a large turn-out of students The University of Birmingham set a high precedent for the rest of our tour.
Throughout our trip we were impressed by how well prepared students were, the excellent questions we were asked and the cheerful and helpful staff at every University we attended.
What advice would you give to students looking to attend a University fair next year?
Print out a CV to hand to employers straight away It shows good preparation skills and makes you stand out to employers.
Think about the type of questions you want to ask before you attend Your time with employers can be limited at a busy careers fair so it's good to utilise the time available to learn everything you want to know about a business.
Act in a professional manner This could be the first time that you meet your future employer and it's important to make the right first impression.
Stick out in an employer's mind for the right reasons!
How have you taken to your new role as Global Talent Manager?
My transition into the Global Talent Manager role has been great so far – a lot of hard work but it has been totally worth it. It has been amazing to speak to so many applicants showing such passion for our company. It is a big responsibility but it is definitely the right challenge for me!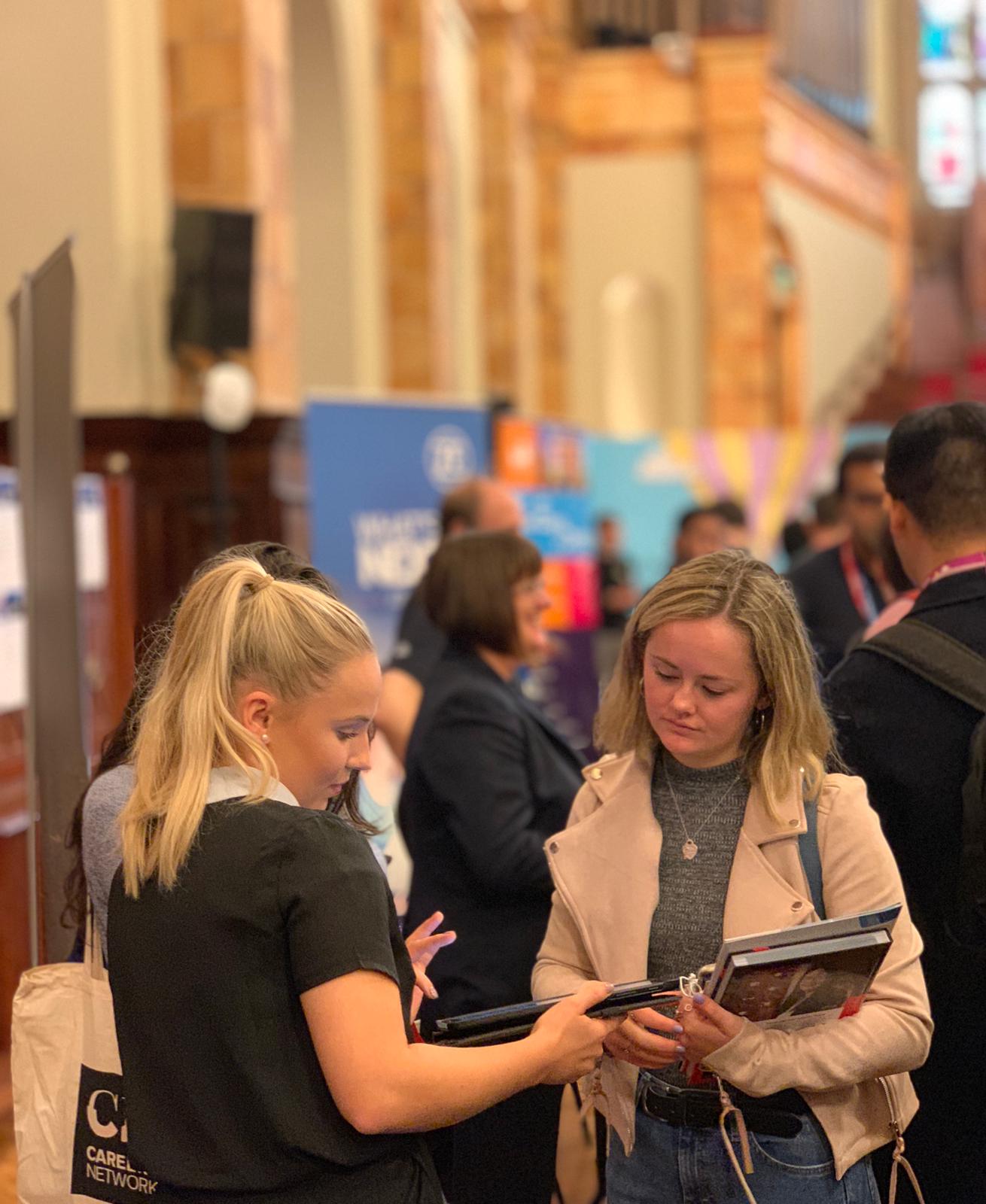 Kevin Ross, Life Sciences Executive Search – Senior Consultant
Attending careers fairs at University of Bristol, University of Cambridge and University of East Anglia was an excellent opportunity to enlighten students about a career in Executive Search. I was pleasantly surprised with the calibre of students attending all three careers fairs – many of whom did not have a full understanding of what a career in Executive Search can offer. It was a pleasure to be able to provide some industry insight and advice on how to land a job fresh out of university.
Adam Moore, Life Sciences Executive Search – Senior Consultant
I attended the University of Birmingham, University of Warwick and University of Southampton Careers Fairs – having a fantastic time at all three. Each represented an opportunity to discuss what life at Concilium Search involves and the incredible opportunities facing a graduate who is interested in a career with us. Our foundations are built on hiring exceptional graduates, and it was great to have conversations with individuals who have the potential to help us grow and evolve even further.
It was particularly good to speak with those who had already researched us. However it was equally good to meet those who had not necessarily thought about a career in recruitment but did know that they were looking for somewhere that provided the opportunity to have real responsibilities and autonomy, meritocratic career progression and a close-knit, professional and supportive culture.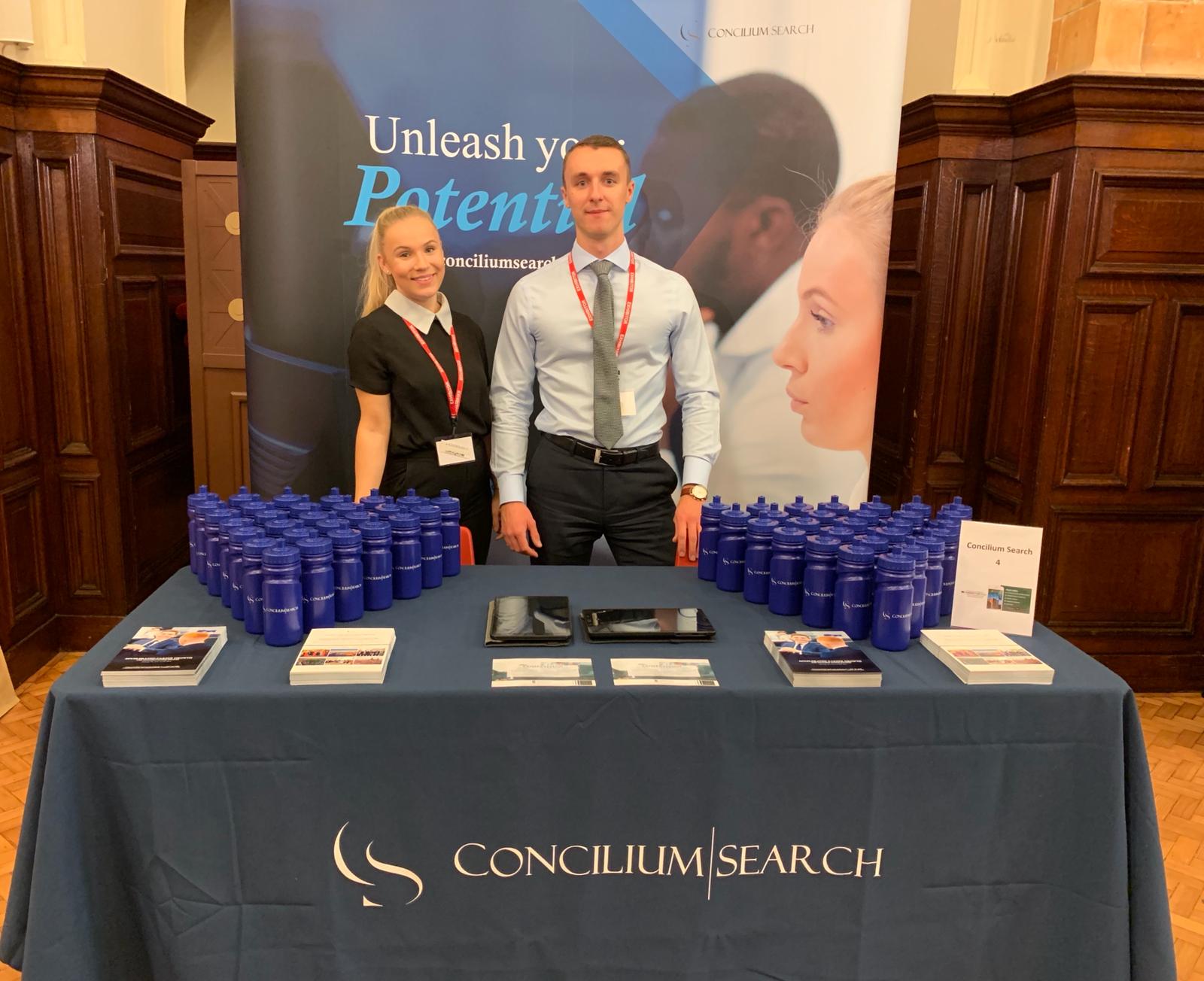 We are looking forward to doing it all again next year!
To learn more about graduate careers at Concilium Search, head over to: https://www.conciliumsearch.com/work-for-us/
To apply for a 2019 Associate Consultant role, send your CV and Cover Letter to: graduates@conciliumsearch.com
Post a Comment
Thank you for joining the conversation. All comments are moderated before publication, so it might be a few hours before your reply appears here.