20th July 2018
When many businesses see things slow down for the summer, here at Concilium Search August is one of our busiest and most exciting months.
There is one prevailing reason for this: our Associate Consultant Graduate Programme begins.
As a company that believes in nurturing leadership qualities in existing employees and promoting from within, the bulk of our talent acquisition comes from the graduate talent pool. This means that August sees our main intake of new employees.
Now in its fourth year, our graduate programmes have thus far been a great success. The training programme provided by our Managing Partner, Richard Ogbogbo, is an intense week of learning and activity across a wide variety of topics, including; industry specific research, correct approach to take when vetting applicants and how to achieve successful account management.
The training sets our new Associates up to start their journey at Concilium. Following the training they are set straight to work and have the ability to start billing and earning commission from day one. The training is an excellent chance for the new employees to connect with their follow Associates, who will be their peers and direct competition for the next few months. Whilst competition with peers is a helpful tool, the supportive and collaborative environment nurtured during this week is what will see our new Associates grow and develop into the expert Consultants that we boast.
This year sees our largest intake of graduates yet and myself and the back office team have been busy making necessary arrangements to welcome the 10 new starters next month, which is no mean feat. As Concilium Search has seen such impressive and aggressive growth since the company started in 2015, ensuring that our facilities are capable of withstanding this growth has been challenging. We have now added several new desks to the floor, extended the floor plan and even remodelled the kitchen in preparation.
We've pulled out all the stops for this latest intake of talented individuals!
This time also allows us to reflect on the growth of the graduates who joined us last year. Arguably our strongest group of graduates to date, the 2017 Associates took Concilium Search by storm, seizing every opportunity and impressing at every turn.
They've all grown and learnt a huge amount over the last year and we were extremely proud that they were all successful in being promoted to Consultants this month. It has been a pleasure to watch them develop and I'm excited to continue to watch them progress in their careers.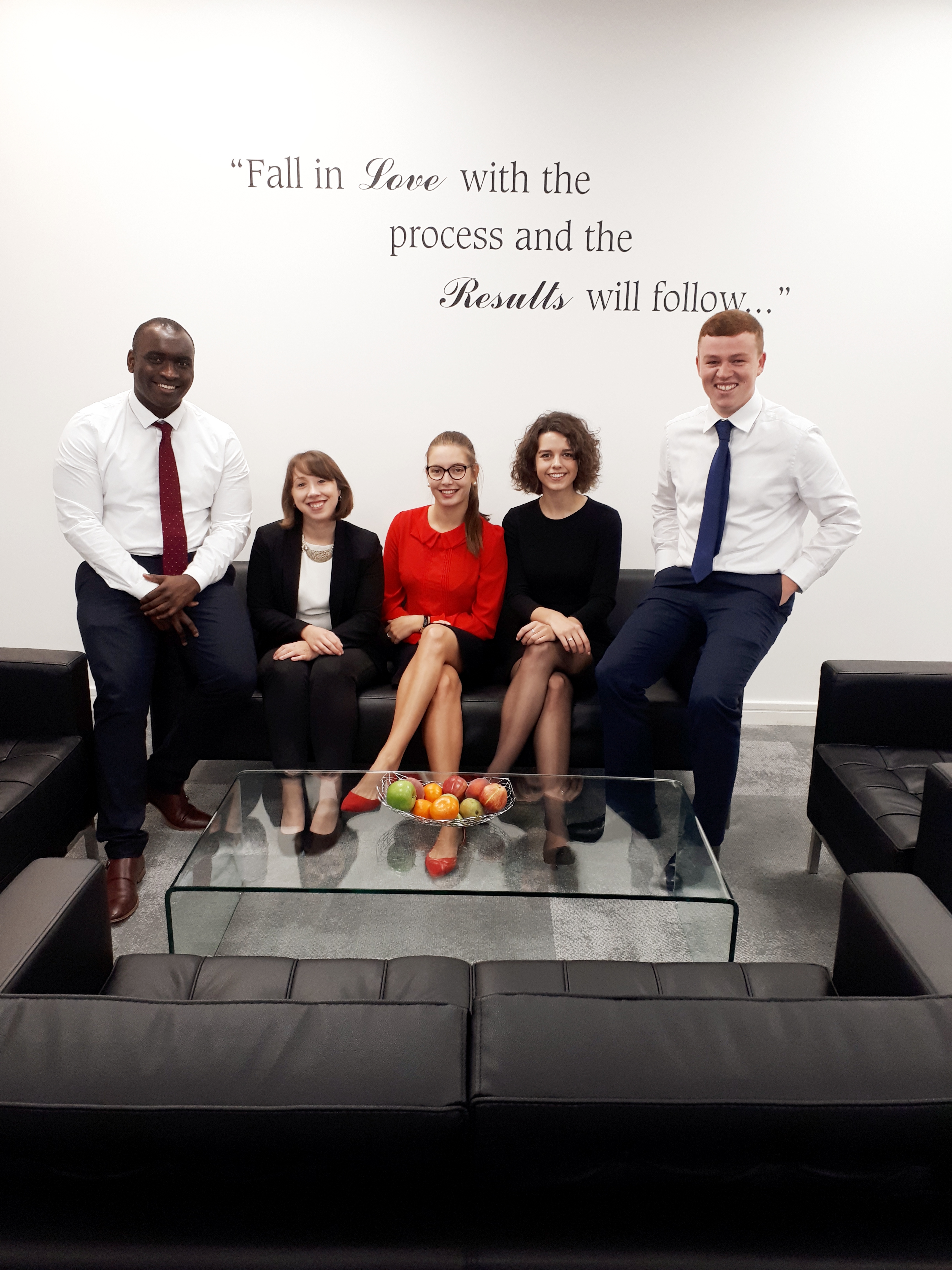 That being said, they may have some stiff competition from the new Associates set to join us next month – we have a varied group, with plenty of different strengths and the ambition we saw in them throughout the recruitment process was palpable. I, for one, am excited to see the impact they have on the business!
Concilium Search is always looking to add talent to its ranks – if you are a high performing university student, with an eye for detail and a hunger for success please apply for our graduate roles now: https://www.conciliumsearch.com/work-for-us/
Post a Comment
Thank you for joining the conversation. All comments are moderated before publication, so it might be a few hours before your reply appears here.