21st February 2019
We've all been stuck in that rut where you struggle to feel motivated at work, to find the willpower to get through your ever growing to do list.
Motivating yourself can be a struggle, but motivating your team can pose new a whole new set of challenges.
According to the findings of Vitality Health's Britain's Healthiest Workplace study in 2018, 21.5% of employees showed low work engagement, with only 12.7% showing high work engagement.
The power of a motivated team is not to be underestimated, combining the knowledge, energy and skills of a group of empowered individuals can deliver incredible results.
So, how do you keep your team motivated?
As a manager of 6 talented individuals myself, I can relate to this struggle. These are what I believe to be the cornerstones of maintaining motivation within your team.
1. Firstly, give your team responsibility and ownership over their work.
Not simply autonomy over meaningless, mundane duties, but to take charge of something that has a real impact. This is a meaningful way of empowering your workers; it shows that they are trusted by you and within the business and it adds real purpose to their role.
The key here, is to not micromanage, allow your teammates to manage these tasks by their own initiative and applaud them for doing so. Being genuinely accountable for a particular task or function allows the employee to measure their success in a tangible way, and can, therefore, help to create pride in their work. I think this is particularly important for junior members of staff.
2. Set clear goals with your team.
These can be goals across the whole team, for example, aiming to win a team award, and individual career goals. A 2016 survey by CIPD found that a third (33%) of UK employees say their career progression to date has failed to meet their expectations.
Encouraging my team to vocalise their ambitions has helped us to firm up what their aims for the next 3, 6 or 12 months should be. These goals can be anything from a bonus to a promotion or to an internal move. Understanding that these aspirations are achievable and setting out a realistic plan on how to realise them, not only avoids disappointment around career progression, but gives the employee material purpose.
3. Work collaboratively
When asked to put together this video, I put the question to my team. One of the answers they gave was working collaboratively within the team.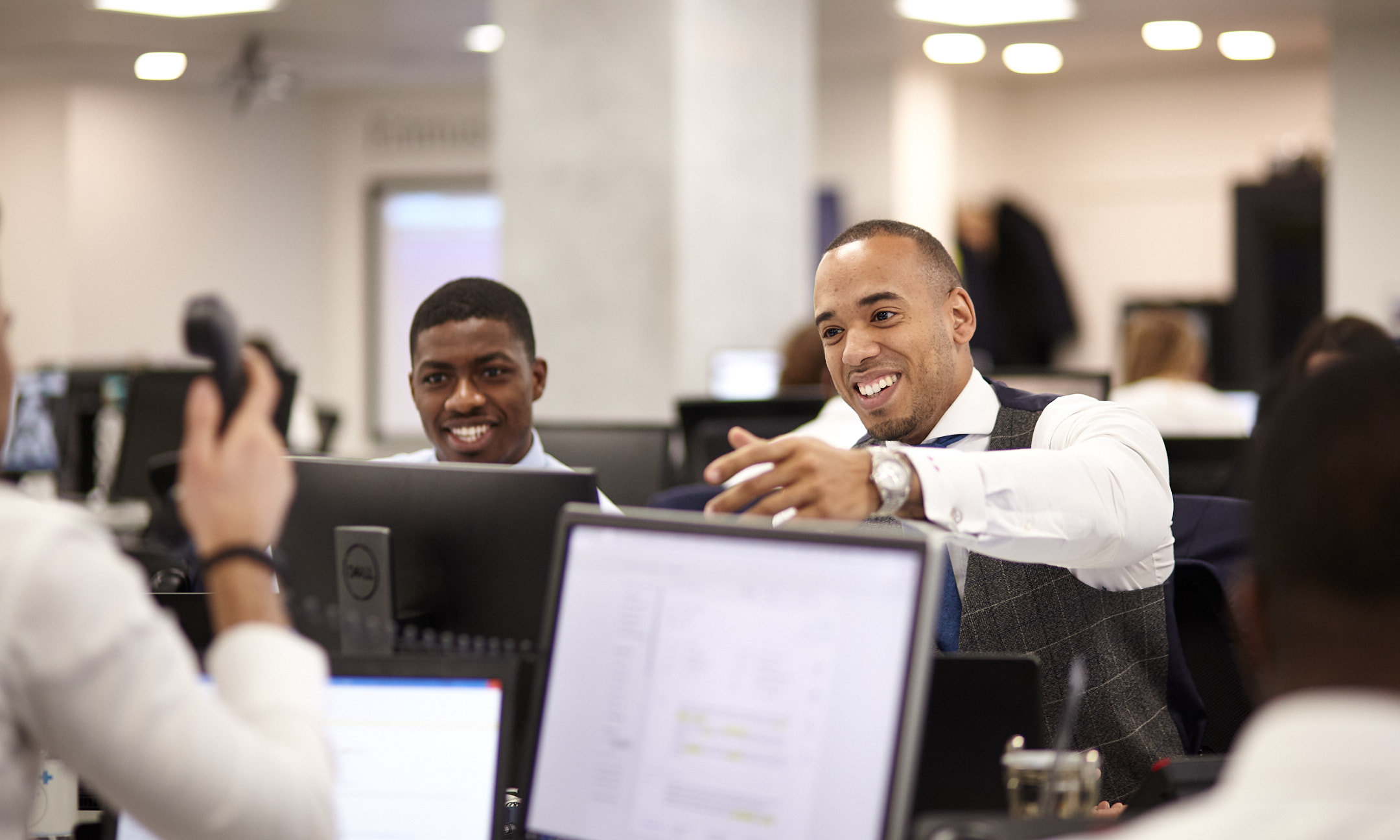 This does not necessarily refer to working on joint projects, which can foster a positive working environment, but refers to the ability to participate and contribute to each other's work.
The website Weekdone.com found in a 2016 survey that 39% of employees feel that their input is not appreciated. So, creating an atmosphere where the team seeks each other's ideas and feedback, because they value their peers opinions, can be hugely motivational.
Remember, it is also important for you to get stuck in with this, leading by example by not only contributing ideas to your team's tasks but by inviting theirs in your own work.
4. Listen
Arguably the most important of all of my suggestion, and the easiest to implement (though, perhaps the hardest to do well) is to LISTEN. As a manager, I have been surprised to see the impact that being heard has on how my team performs. Moreover, where you can, it is critical that you act on your team's points; this is the best way to demonstrate that you have genuinely listened to them.
Establishing a time and place when you can communicate with your employees on the a one to one level is the most effective way to show them that you are interested in and care about what they have to say. This does not only apply to work related topics, instead letting your colleagues know that it is safe to speak with you about their personal life will actually help you to be a better manager. Getting to know them on a more personal level, as well as hearing their concerns or thoughts on work related topics, will help you to understand what motivates each member of the team as an individual and when they need more support, understanding or even space to perform best.
5. Praise
Lastly, and the point that will certainly deliver immediate results, is to praise your team. Recognising your team's efforts and showing appreciation for what they do is the most effective way of motivating your team. In a survey of 2,000 working Americans, 70 percent said they would feel better about themselves and their work if their manager showed appreciation more often.
The best thing about congratulating your team on their successes, is that it not only leaves them feeling valued, uplifted and important, but it also feels great as a manager. My favourite part of my job is when I get to reward my team for their achievements, and watching their confidence grow as they receive thanks and appreciation for what they put in. When it's so easy to do, feels great for you and leaves your team feeling confident and valued with a positive energy, why not dish out the praise whenever possible?
These 5 suggestions will help build a united team spirit, where individuals who are motivated by their own ambitions, are given the opportunity to demonstrate their abilities and are respected for their achievements. Which, in turn, will create a productive and successful working environment, improving activity and company loyalty.
So, give it a go today! Let us know if any of the suggestions helped you get your team excited to work again. Or, do you have any techniques that you do to motivate your team?
Leave your suggestions below!
Post a Comment
Thank you for joining the conversation. All comments are moderated before publication, so it might be a few hours before your reply appears here.